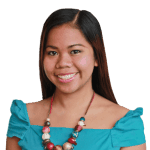 I'm Camille and I hope my curated resources and content can help you and/or someone who has an autoimmune disease.
Sorry, no posts matched your criteria.
All

Coping Tools and Tips

Guides

My Journey

Stroke Recovery

Wellness
I've been in and out of the hospital more times than I can count on both hands.
Say Hello!
Share your autoimmune experiences with me. I love hearing other's stories and seeing if they are similar or far out from my own condition.
Connect with me on social or email me.